About Dr. John Phelts, Chiropractor in New York, NY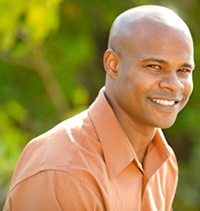 Dr. John W. Phelts has been a licensed chiropractor since 2003.
Dr. Phelts specializes in the treatment of conditions of the neck, shoulder, low back, hip, thigh, knee, elbow and Carpal Tunnel Syndrome. He has successfully completed the post-graduate Certified Chiropractic Sports Physician course at New York Chiropractic College, and has extensive training in the treatment and rehabilitation of these disorders. His treatment methods do not involove drugs or surgery.
As a chiropractor, he uses a "whole person approach" when taking care of his patients. He does this by integrating chiropractic treatment and nutritional counseling. By combining the very best hands-on-technique, state of the art physiotherapy procedures. Dr. Phelts is able to help you to accelerate and/or maintain your journey to good health. His goal is always to restore your health to pre-injury status or better.
Education:
New York Chiropractic College
Doctor of Chiropractic - 2003, Magna Cum Laude
Queens College, City University of New York
Licensure:
Licensed to Practice Chiropractic, State of New York
Memberships & Associations:
National Chiropractic Council
National Strength and Conditioning Association
Health Coach- Take Shape For Life